The HKSOA is one of the world's largest and most active shipowners' associations. We pursue the interest of our members at local (Hong Kong SAR), national (China), regional (Asia) and global levels.
Membership Types
We have two membership types: Ordinary Members (for shipowners, ship managers and ship operators) and Associate Members (for individuals and companies working in other maritime industry sectors).
Ordinary Members have voting rights and can participate in our sub-committees. All members can attend our forums, seminars and other social networking events, and receive our circulars, notices and other industry information.
On average, we host three to four monthly events – including technical events such as forums, seminars and meetings to share knowledge and updates, as well as networking events. Our networking events range from luncheons, cocktail parties, dinners and golf days to other social activities, such as table tennis tournaments. We welcome sponsorships for certain events.
Every year, we host delegation visits to mainland China, such as to Beijing, Shanghai, Ningbo, Zhoushan and the Greater Bay Area, to enable interested members to meet with government authorities and other industry stakeholders.
Contact our HKSOA Secretariat team's Executive Manager Ms Peggy Kan (peggy.kan@hksoa.org) to learn more about becoming a member.
Forums & Networking
We organise regular forums and events to share insights, celebrate milestones and provide networking opportunities.
Advocacy
We represent the interests of our members at industry forums and through various channels. We are a member of the International Chamber of Shipping and Asian Shipowners' Association, and work closely with other maritime organisations.
Learn & Exchange
We run educational seminars and send out circulars to inform our members of important industry updates.
Social Events
Our community enjoys having a good time – whether participating or just spectating, get involved in our social events such as table tennis tournaments and singing competitions.
Additional Membership Benefits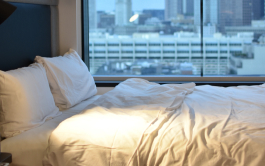 Hotel Corporate Discount Rates
A number of Hong Kong hotels offer preferential rates to our members. Check out the current offers in the link below. Please make your booking directly with the hotel, and state that you are a HKSOA member to obtain the rate.
The HKSOA is not able to help you to make bookings or amendments, and is not responsible for any charges related to bookings.
Read & Download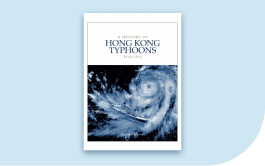 Exclusive Book Offer
HKSOA members can enjoy member discounts on all International Chamber Of Shipping (ICS) Publications. Members may also be offered discounts on a select few other publications. Contact the secretariat to know more.
Read & Download
Interested in joining us?
Please contact our HKSOA Secretariat team to learn more about membership and the application process.
Become a Member
香港船東會是世界上最大、最活躍的船東會之一。 我們在本地(香港特別行政區)、國家(中國)、區域(亞洲)和全球層面為會員追求最大的利益。
會員類別
我會有兩種會員類型, 分別為普通會員(供船東、船舶經理和船舶經營者)和準會員(供個人及其他海事行業的公司)。
普通會員擁有投票權,可以參予我們的小組委員會。 所有會員都可以參加我們的論壇、研討會和其他社交網路活動,並接收我們的通函、通知和其他行業訊息資訊.
我們平均每月舉辦三到四次活動,包括論壇、研討會和分享知識和更新的會議等技術活動,以及社交活動。
我們的社交活動包括午餐會、雞尾酒會、晚宴和高爾夫日以及乒乓球錦標賽等其他社交活動。 我們歡迎對某些活動的任何贊助。
每年我們都會接待代表團訪問中國大陸,例如北京、上海、寧波、舟山及大灣區,讓有興趣的成員與政府當局和其他行業利害關係人會面。
如有任何查詢請聯絡香港船東會秘書處執行經理Peggy Kan女士(peggy.kan@hksoa.org) 以了解更多有關成為會員的資訊。
論壇與交流
我們定期組織論壇和活動來分享見解,慶祝里程碑並提供交流機會。
研討會和通告
我們通過教育研討會和通告通知我們的會員業界的重要更改和更新。
學習與交流
我們舉辦教育研討會並發出通告,向我們的會員通報重要的業界動態。
社交活動
我們社群喜歡享受美好時光—不論是參賽或是旁觀,都可參與我們的社交活動,如乒乓球比賽和歌唱比賽。
Additional Membership Benefits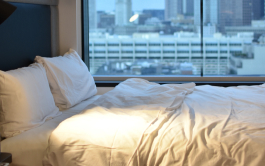 酒店折扣
多家香港酒店為我們的會員提供優惠房價。 請在下面的連結中查看當前優惠。 請直接向酒店預訂,並註明您是香港船東會會員以獲得房價。
香港船東會無法協助您進行預訂或修改,且不承擔與預訂相關的任何費用。
Read & Download